posted by studiovc on April 19, 2012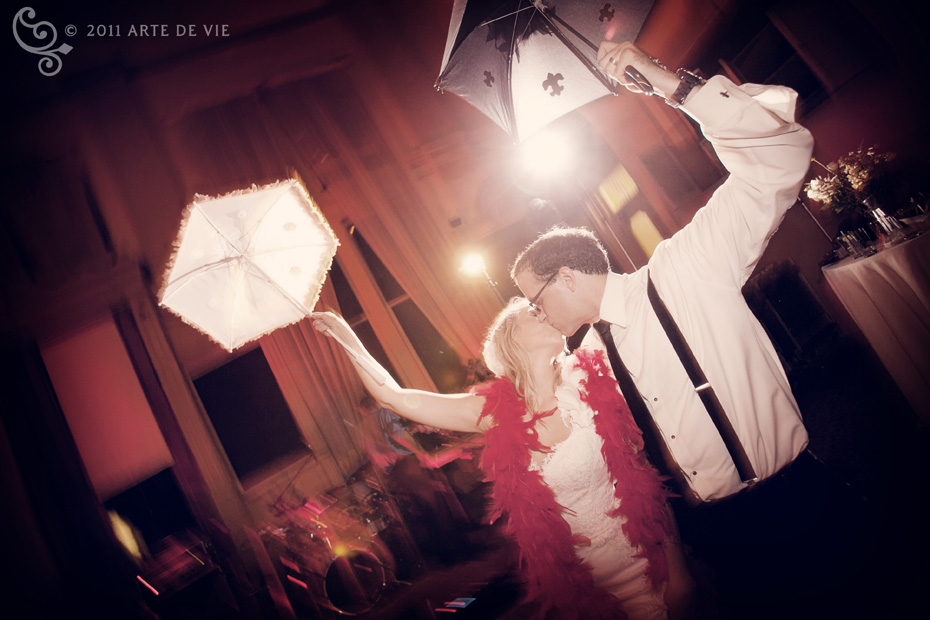 This post will detail our vendors. One thing I learned from this experience is having quality vendors for your wedding day takes a tremendous amount of stress off of the entire process!
We also will be displaying photographs from our wedding captured by Arte De Vie photography in this post.
The Venue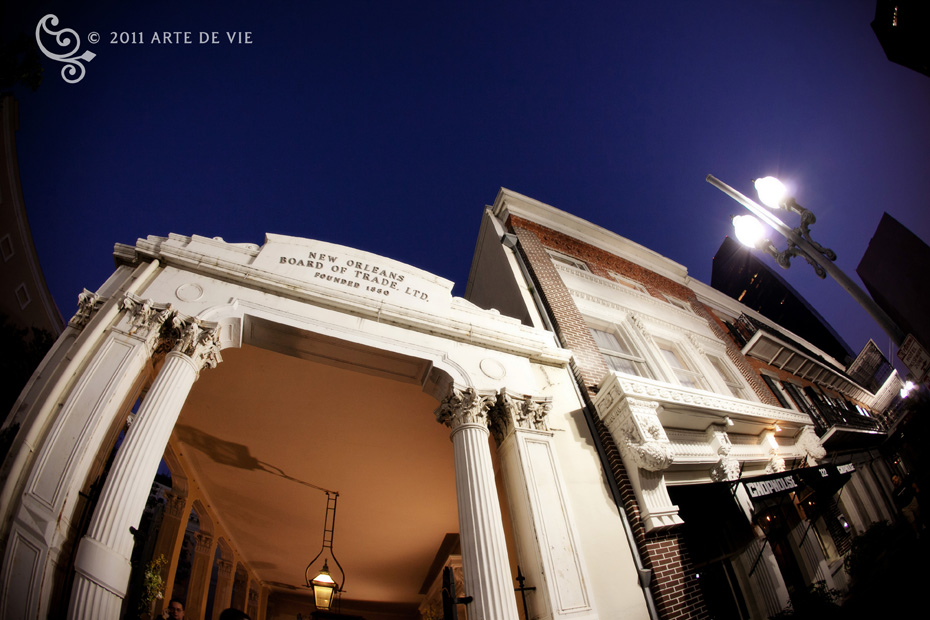 Choosing a date went hand in hand with finding a venue. My experience working in the industry allowed me to visit nearly every venue in the New Orleans area so I had a good idea of what was in our budget and what could accommodate what we were looking for. However, Jeana had no experience in this area so we began planning visits to different venues in the area. After visiting several venues we decided we really wanted to get married in the downtown New Orleans area as we were having quite a few guests who would be traveling to the city for the wedding.
Ultimately we decided on the Board of Trade. Our reasons were that we felt the venue had the charm, character, and vintage feel that we were looking for. We also wanted a venue where we could have the ceremony in the same location as the reception to eliminate traveling from two locations. Leah Berhanu with Pigeon's Caterers was instrumental in our ability to plan everything that we wanted to achieve. She worked with us to style a menu that was delicious and worked within our budget. I felt like I was becoming a groomzilla with all of the back and forth emails discussing the floor plan but Leah was so easy to work with when it came to our requests that it really made me feel at ease and I was very happy that I was able to work with such a professional at our venue of choice! Going to so many weddings I know that usually the food is one of the biggest topics of conversation and Pigeon's Caterers did not disappoint. Everything tasted amazing and the staff were professional and friendly the entire night.
The Coordination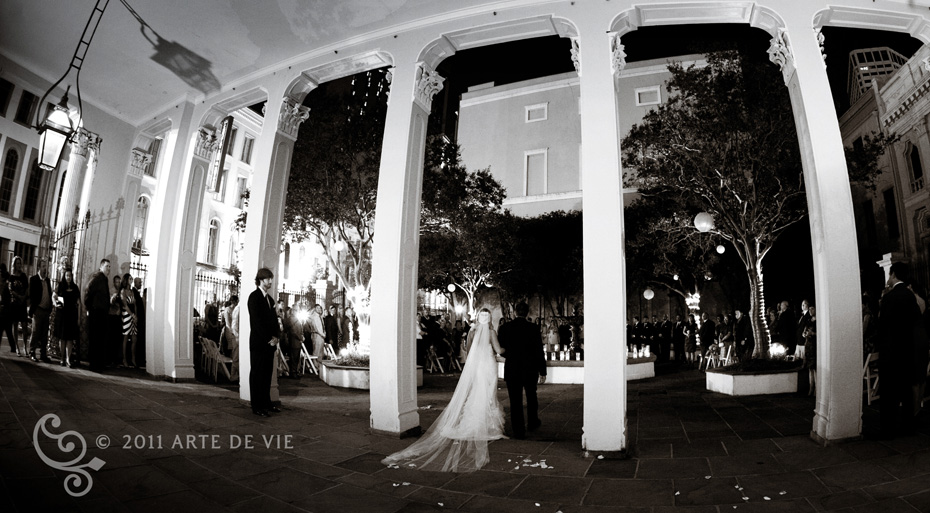 A wedding coordinator to many couples is a luxury, not a necessity. This is where my eyes were opened dramatically to how much having a coordinator helps you actually enjoy your day. Brittani Adams was there every step of the way from the rehearsal to the wedding day making our lives easier. Large gatherings of people can sometimes be hard to get cooperation from. It's good to have someone there who can direct the bridal party for the rehearsal to get in line and having her professional help was a huge relief. On the day of her and her staff took care of everything for us from the guest table to making sure all of the vendors were in place. Michelle Adams was also spectacular at helping us lay out the day and accomplishing everything we wanted in the timeline.
In short, I can't imagine not having Unique Weddings in New Orleans for our wedding, much of their responsibility would've fallen on us or our family and that would've made the day a lot more hectic!
Unique Weddings in New Orleans
The Video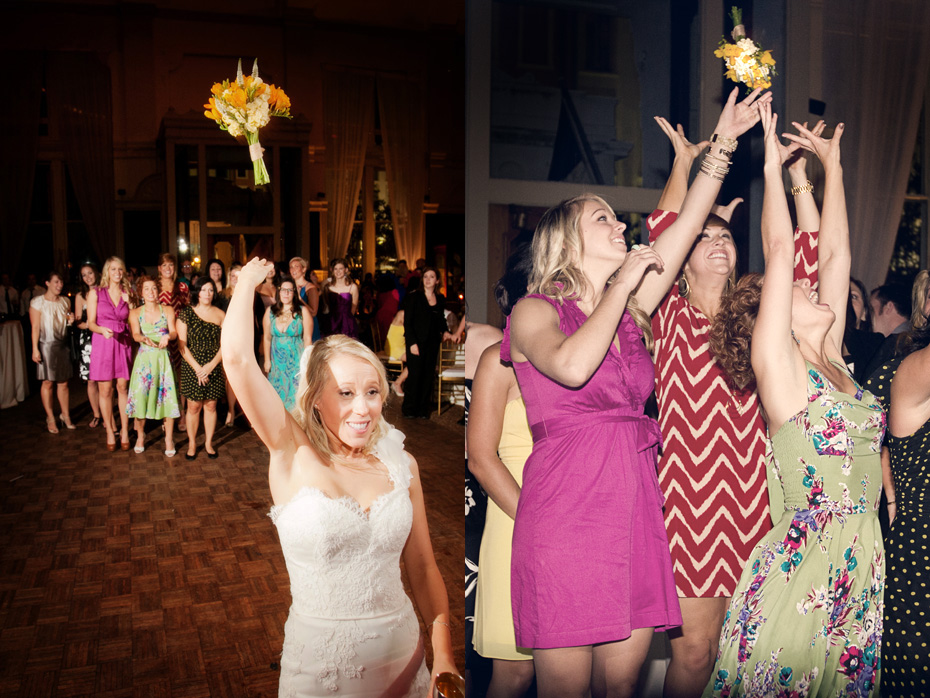 Photo and video were the next big item on my checklist. For video, I wanted to have someone film our wedding that I felt would put us at ease and who I admired professionally. A good friend of ours Dan Boswell from Imagique weddings in California was available for the date. I asked him if he would be willing to fly down to New Orleans to document the event for us and he was thrilled! Normally having an out of town vendor for most couples might be a nerve racking idea but I had full faith that Dan was going to be able to do a great job, and he didn't disappoint! He was able to capture everything with amazing detail and I was really impressed how he managed to get so close to everyone and get such great reactions and interactions. This helped me realize that having a good relationship with the bride and groom translates directly into having a great video, which is something that we will definitely be building more into our business going forward.
The Photos
When it came to photography we had a lot to consider. Since I film so many weddings alongside so many great photographers in the New Orleans area we had a tough decision to make. We decided on Arte De Vie. Doug and CheyAnne have been our friends for a while and I absolutely admire their work and their professional attitude. On the day of the wedding Doug, CheyAnne, and Titus were all so wonderful to have with us and I knew that the photos they were taking were going to be great. Jeana mentioned to me that she loved how at ease Doug made her feel. He wouldn't just give her commands on how to pose or stand for a photo, he would actually demonstrate the pose for her which took a lot of pressure off of her. After the photos had been edited we were invited to their studio for a viewing party, which was a great experience in itself! We were able to invite a few of our close friends & family and we were able to relive the excitement of that night all over again. We were blown away at how many great shots they captured. I'd seen a lot of wedding photos over the years from many great photographers but seeing me and Jeana and all of the people we love photographed so beautifully was amazing. Doug and CheyAnne will be tying the knot as well in April and we're thrilled and honored that we'll be able to film their day!
The Flowers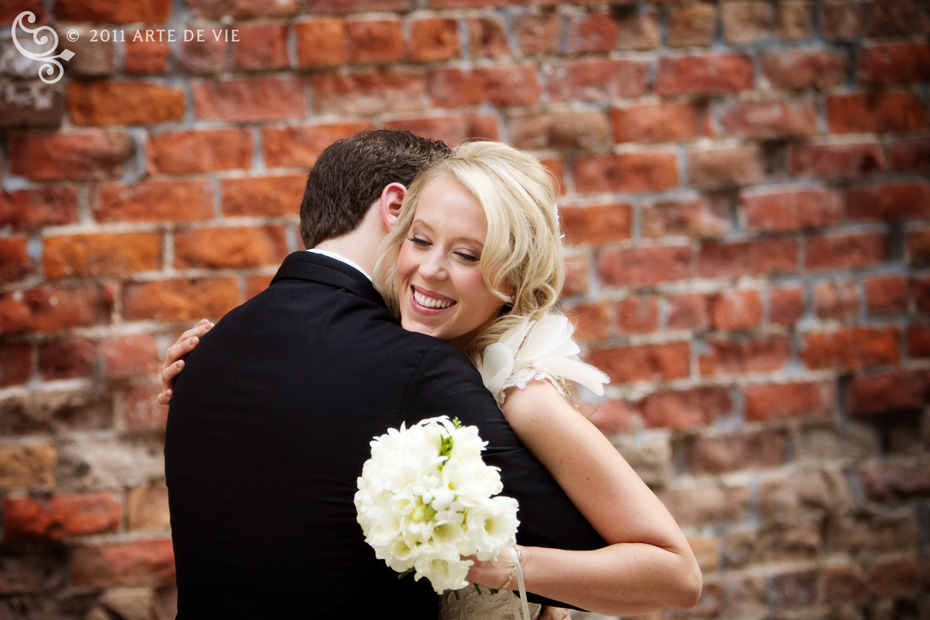 For so many weddings I've been trained to look for flowers as they are part of what makes the wedding beautiful. However having to choose a floral designer ourselves I realized that this is another way to express who you are at the venue. Diane with Fat Cat Flowers was amazing at helping us figure out what we were looking for even though we didn't exactly know how to express it. Jeana had spent a lot of time looking at examples and she decided she didn't really care for overly large arrangements and roses. Diane was able to identify the types of flower arrangements that would work well with our "vintage" theme. Yellow was going to be the predominant color and we used an assortment of bottles, vases and mason jars. She also created an amazing arch that served as the altar for the ceremony. She was so easy to work with and her experience in the industry made us feel comfortable that everything would be perfect, and it was! We couldn't have been happier with everything she created. From the bouquets to the table arrangements, to the cake decorations, she did an amazing job!
The Music
In New Orleans music is king and I knew that choosing the reception band and ceremony music were very important. My best man was my brother Nick Taravella, he also is the guitarist in the band Groovy 7. I wanted Groovy 7 to be the band at our wedding as I think they're the best band in the city but I didn't want him to feel like it was a working gig, so I asked him to be honest with me if he would be ok doing double duty of best man AND guitarist. He said he would be honored to be able to play at the wedding and that was all I needed to hear. I ironed out the details with Dalila and we came up with a program that allowed my brother to get some socializing time with our family in the beginning. Once Groovy 7 took the stage the party never stopped. They were top notch and I've never seen any band keep such a high level of intensity for so long like they do. I see a ton of wedding bands and there are some amazing ones in New Orleans but Groovy 7 is simply on another level.
For the Ceremony music Henry Aragon with Chamber Music Enterprises provided a great atmosphere with a string trio in the courtyard of the Board of Trade. Me and Jeana are huge Beatles fans and we thought it would be amazing to have Beatles songs played on strings for the processional. After talking to Henry he assured me they would be able to play the string version of the songs we selected. We were thrilled! All of the musicians that perform for Chamber Music Enterprises exude professionalism and are top notch musicians.
At the conclusion of the wedding the Lagniappe Brass Band wrapped things up with a traditional brass band celebration. These guys play all over New Orleans and have played for some of the biggest festivals and events in the city. They're all top notch musicians and their high energy style brings any party up a notch!
The Dress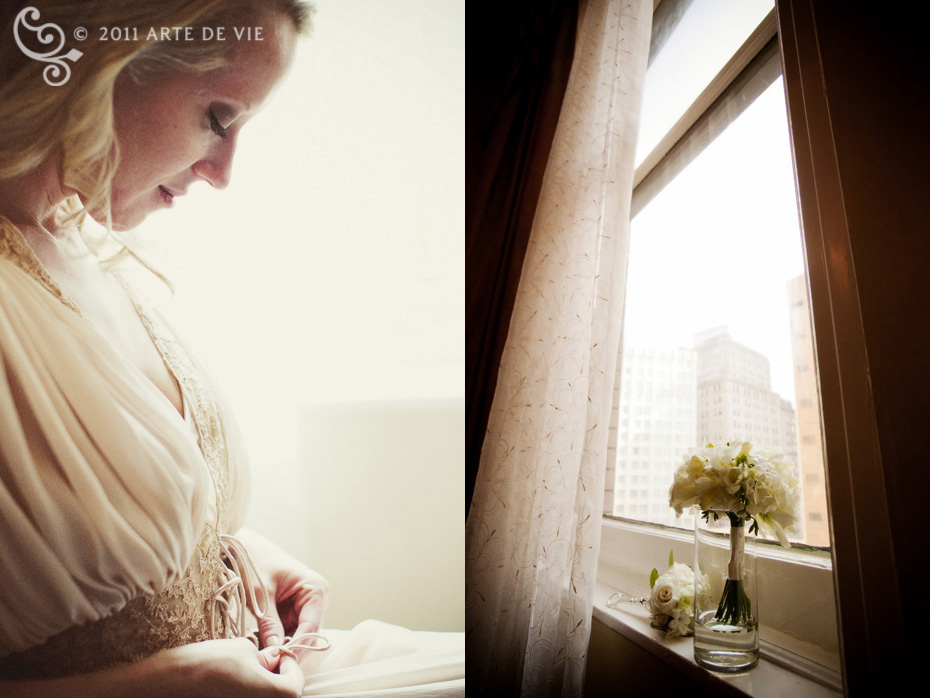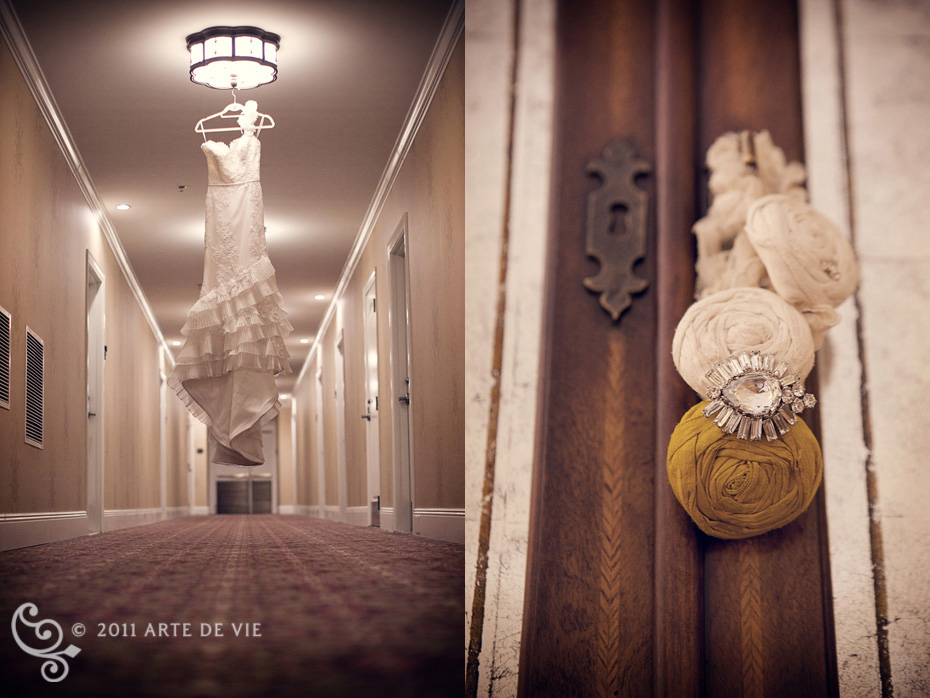 I know from a lot of experience with brides that few garments are more treasured in life than a wedding dress. While you may only wear the dress one day in your entire life, you will most likely be remembering that one day more than any other day in your life, and you will have it documented more than any other day in your life. Which is why I wanted Jeana to make sure that she found exactly what she wanted. She visited every bridal shop in the city and did a ton of searching online for wedding dress styles. Eventually she decided on a dress from Town & Country. There had to be alterations made of course and we were really pushing the time limit by the time she decided on a dress, but the seamstress at Town & Country was amazing at accommodating our short time limit.
The Tux
I had an idea of what I wanted for the tuxedo. I didn't want something with a vest & tie, and I was partial to the idea of a bowtie but preferred something more relaxed. So we went to John's Tuxedos and sought input from Joey and his staff. These guys were great at showing us all of the options and being honest with us as to what ties, shirts, & jackets coordinate with each other. I decided on a black tux with a skinny tie and ivory shirt. I loved the relaxed, classic look that it had and Joey and everyone at John's Tuxedos were great at getting the measurements for our out of town groomsmen and Ushers. They made us feel at ease and I trusted their advice to make me and the guys look good.
 The Cakes
Nikki formerly with the Sweet Life Bakery was able to create a simple cake design just like we wanted. The tasting session was fun and informative and yummy! When I left Jeana stayed behind and worked with Nikki to create a custom groom's cake incorporating my two passions, drums and cameras! The groom's cake was created in the image of a snare drum with an old 8mm film camera laying on top. Needless to say both cakes were delicious, my only regret was that I didn't get to eat more of it on our wedding day! Nikki has since gone on to form her own company called Frosted Fantasies.
I know that it's of utmost importance for the bride to feel comfortable and beautiful on her big day. It's impossible to enjoy your wedding if you're self conscious about your appearance. Flawless Bride was there to get the girls looking beautiful for the day.
At so many weddings that I've filmed this aspect of the prep can have a tendency to dramatically alter the timeline of the entire day if makeup and hair are not on time, luckily Flawless Bride was able to take care of everyone in time comfortably so that no one was rushed or late!
The Rehearsal Dinner
For the rehearsal at the Board of Trade we wanted to have a dinner afterwards that wasn't a stuffy sit down dinner and was within walking distance of the Board of Trade. Luckily we found the perfect place in Mother's Restaurant. Most people know Mother's for it's unique New Orleans dining experience for breakfast. However there is also a separate area that they use to cater specifically for events. Ronnie from Mother's was so easy to work with and he was one of the most friendly people I've ever met in this business. We were able to have a "steam plate buffet" at Mother's that featured local New Orleans cuisine. The food was amazing as was expected but the staff was so friendly and accommodating it made for a great evening. They have an in house audio system with a wireless microphone that made the toasts a piece of cake and we were able to play a short photo montage on their flat screen tvs for everyone to enjoy. We were impressed with the entire experience at Mothers!
Scroll down to see more amazing photos of our wedding from Arte De Vie!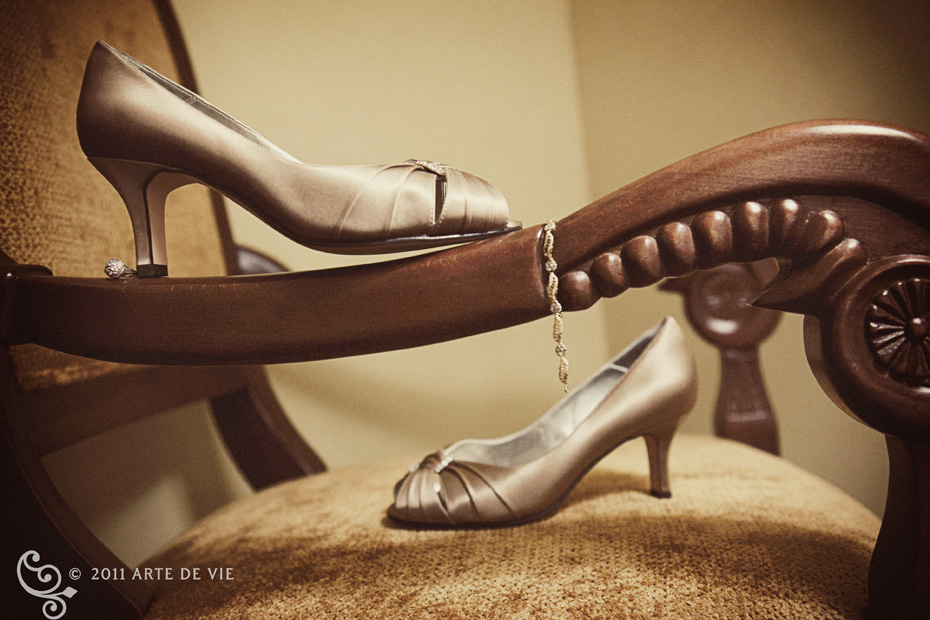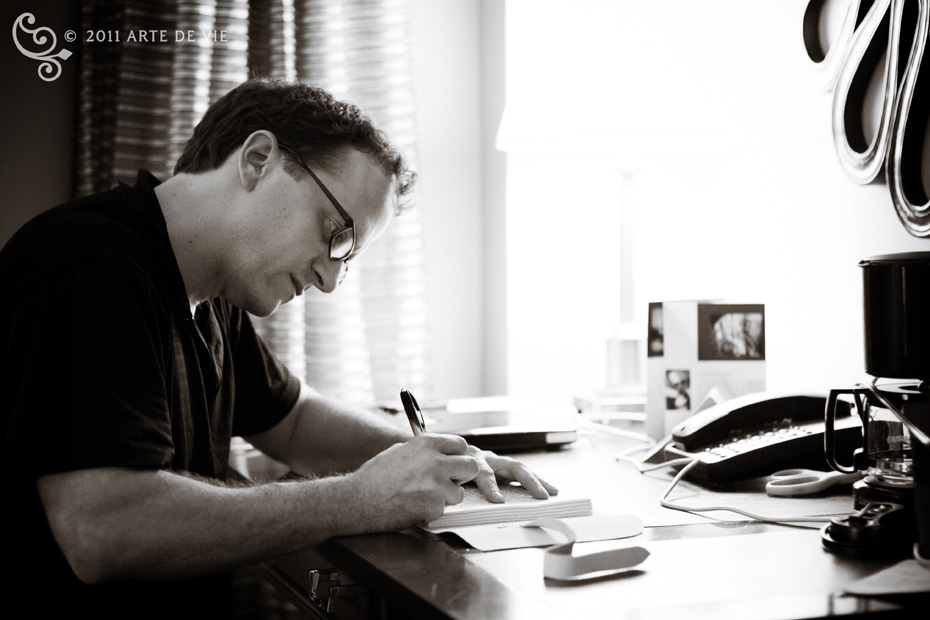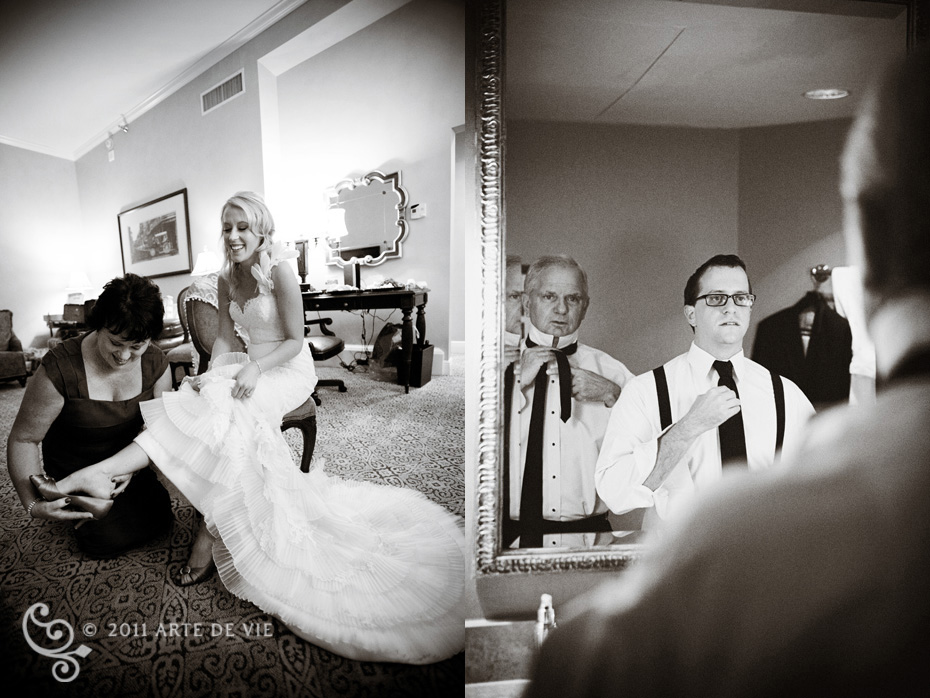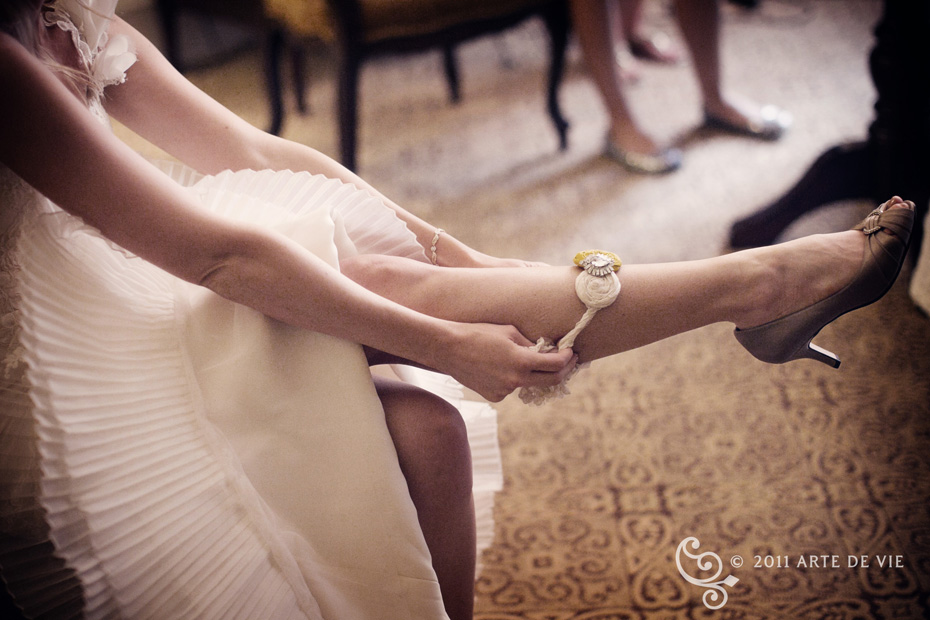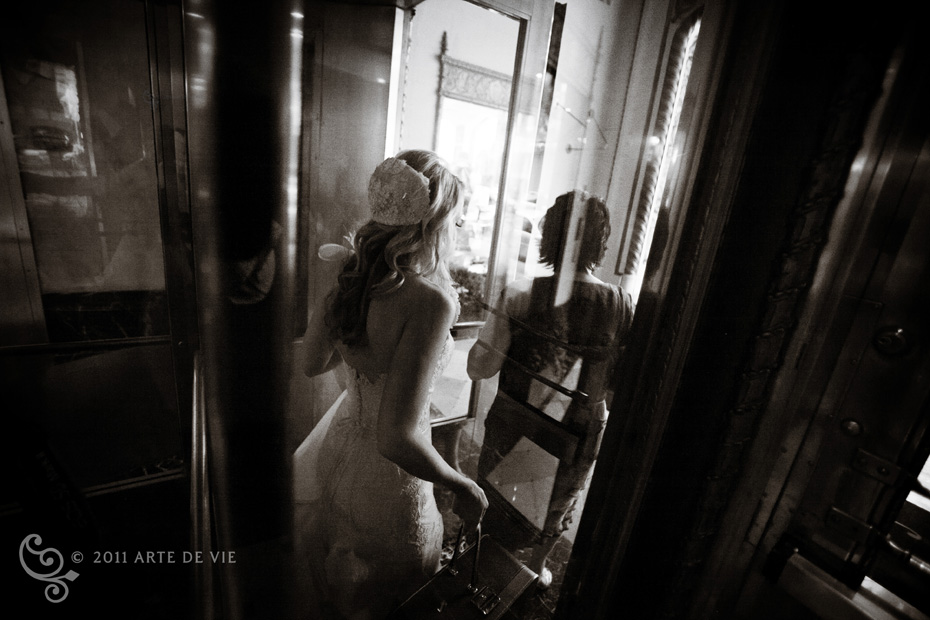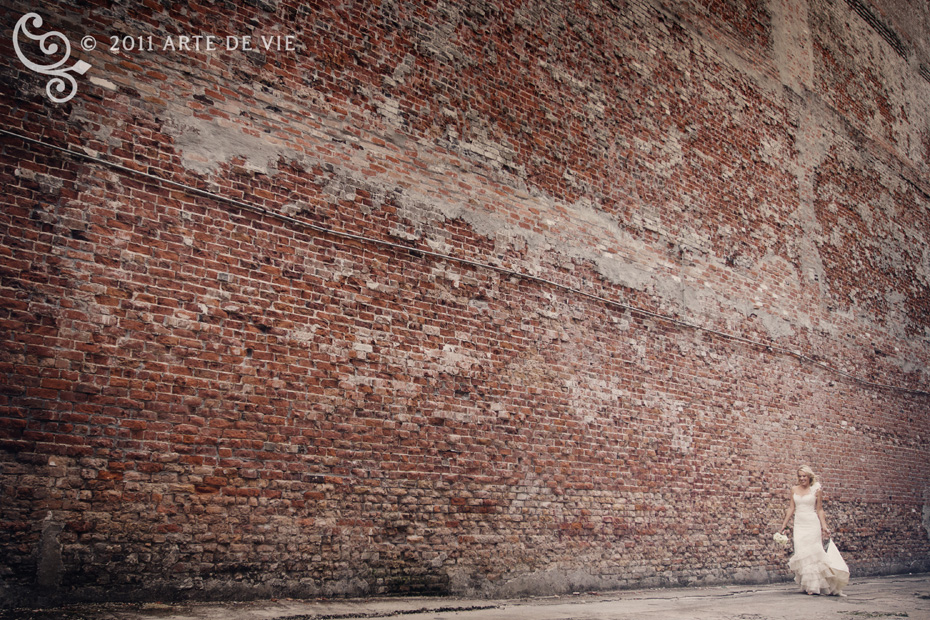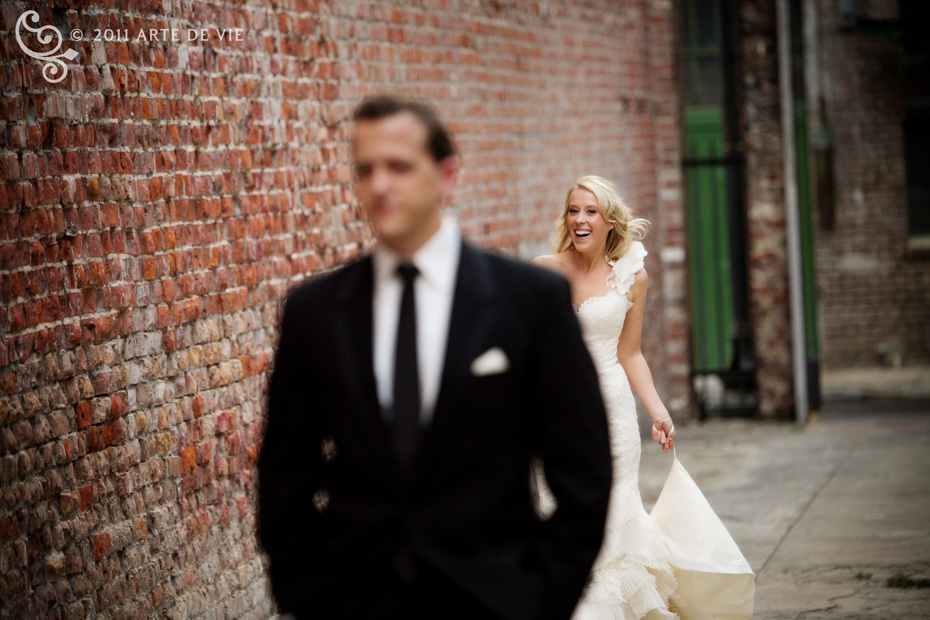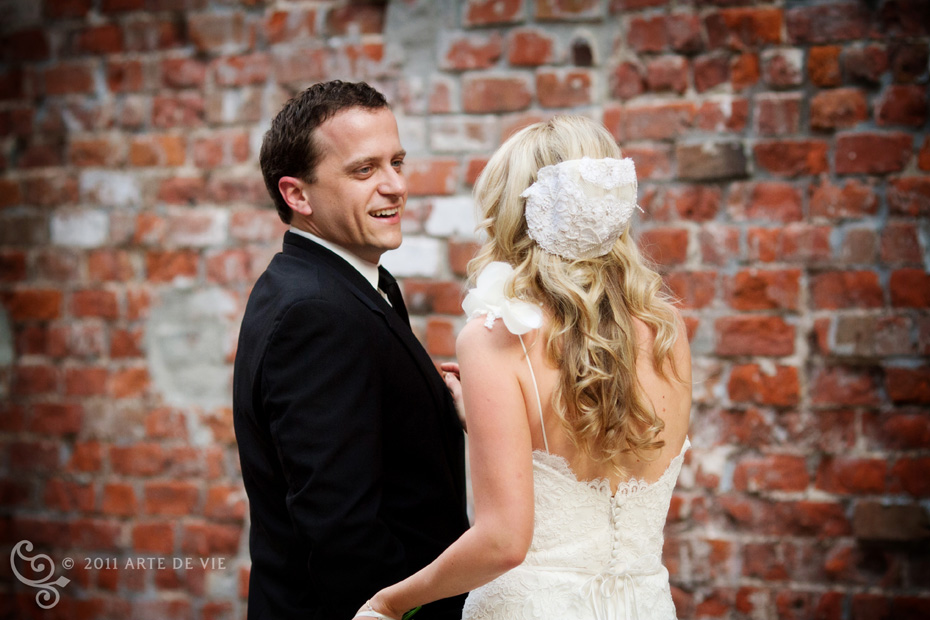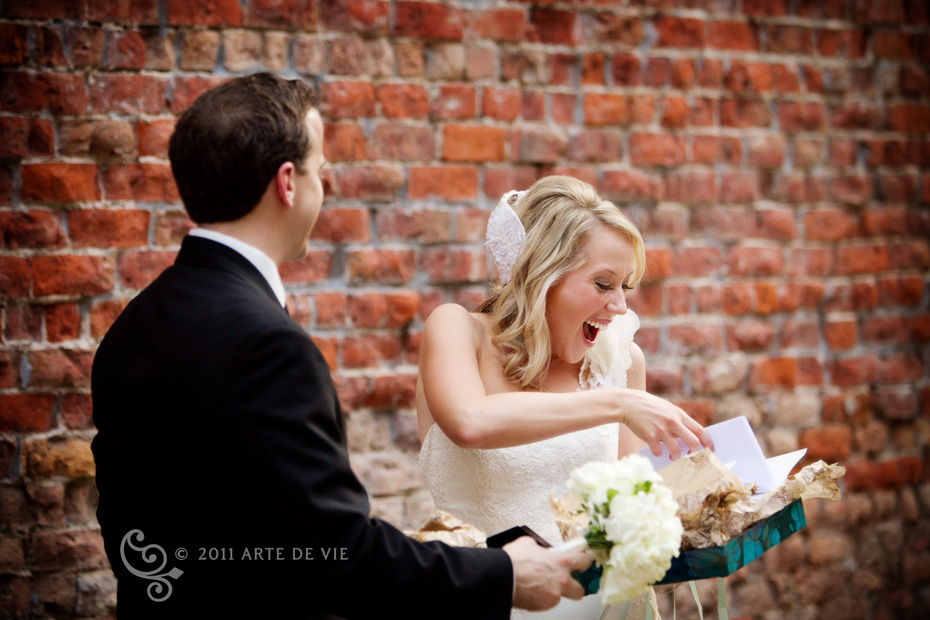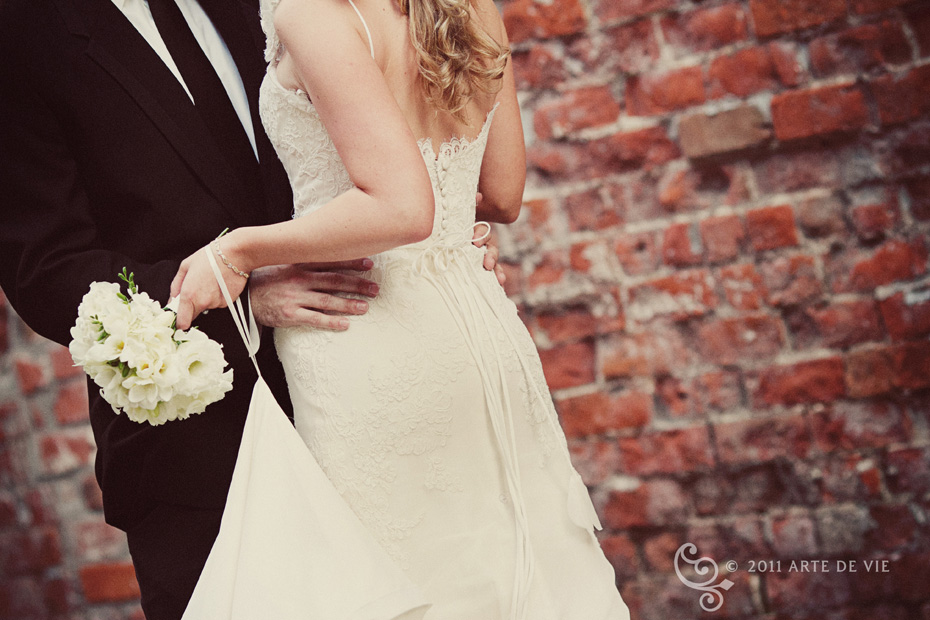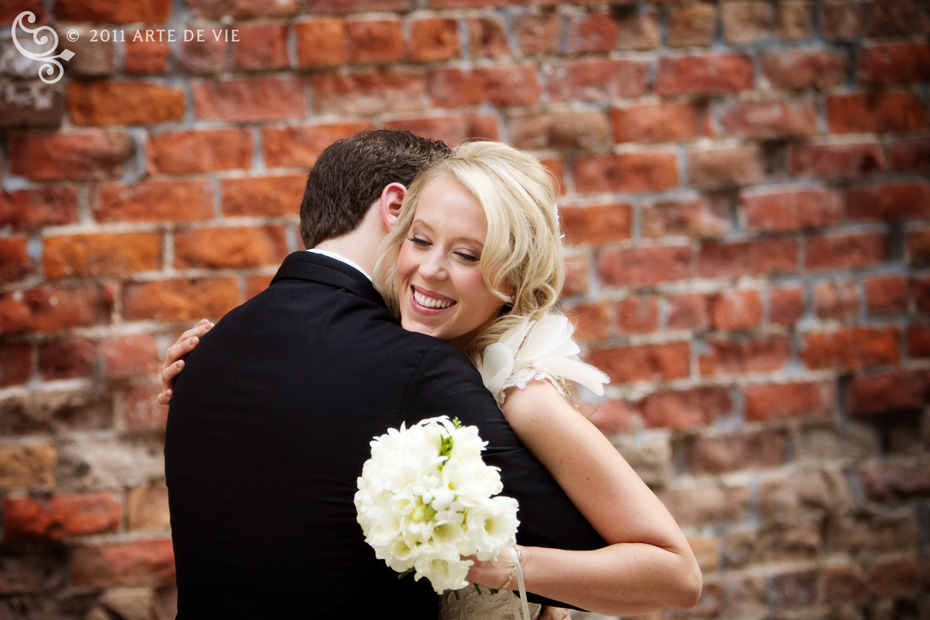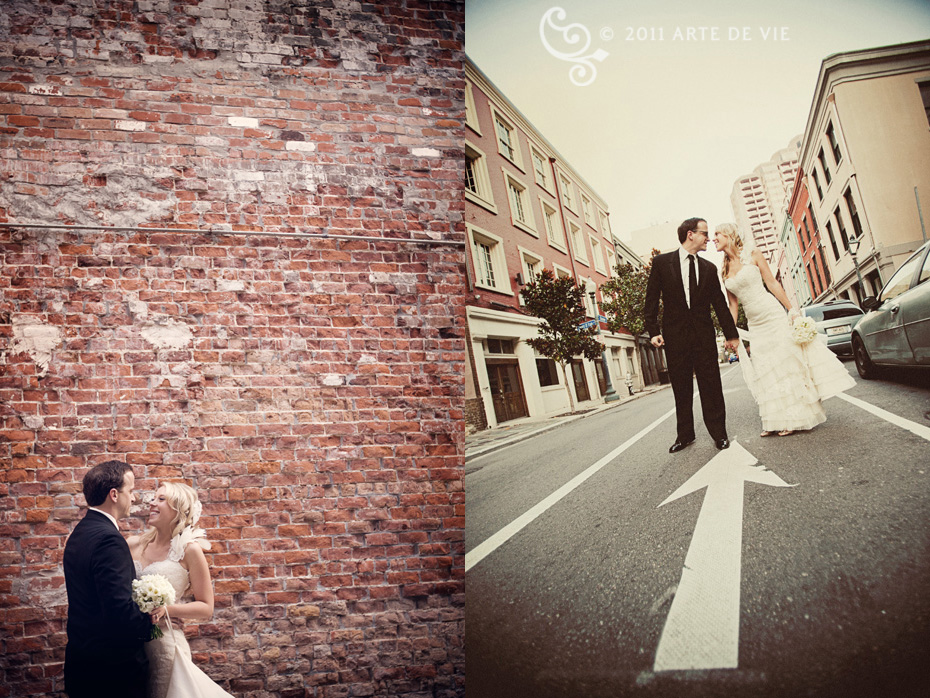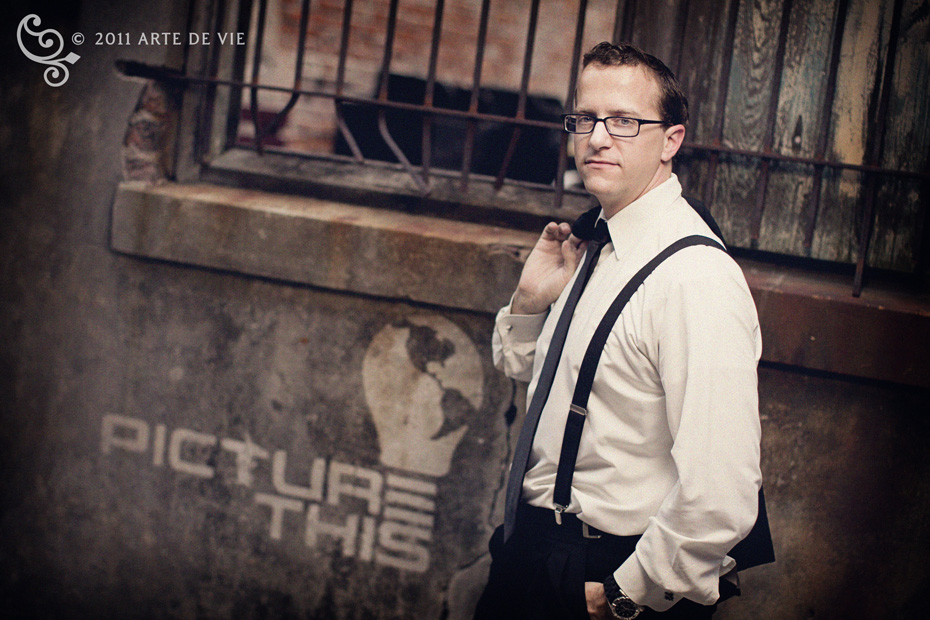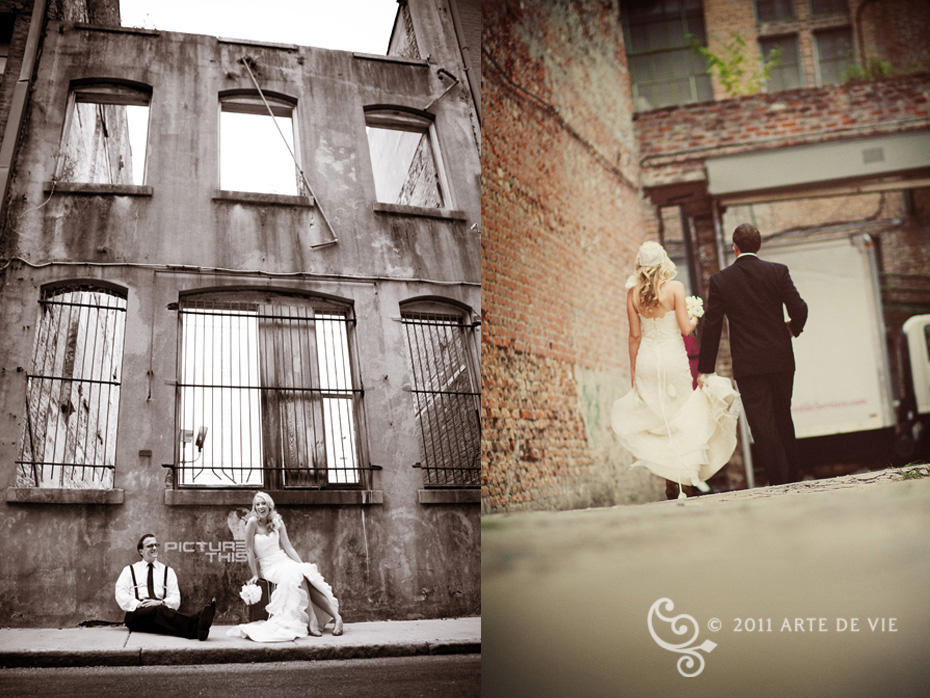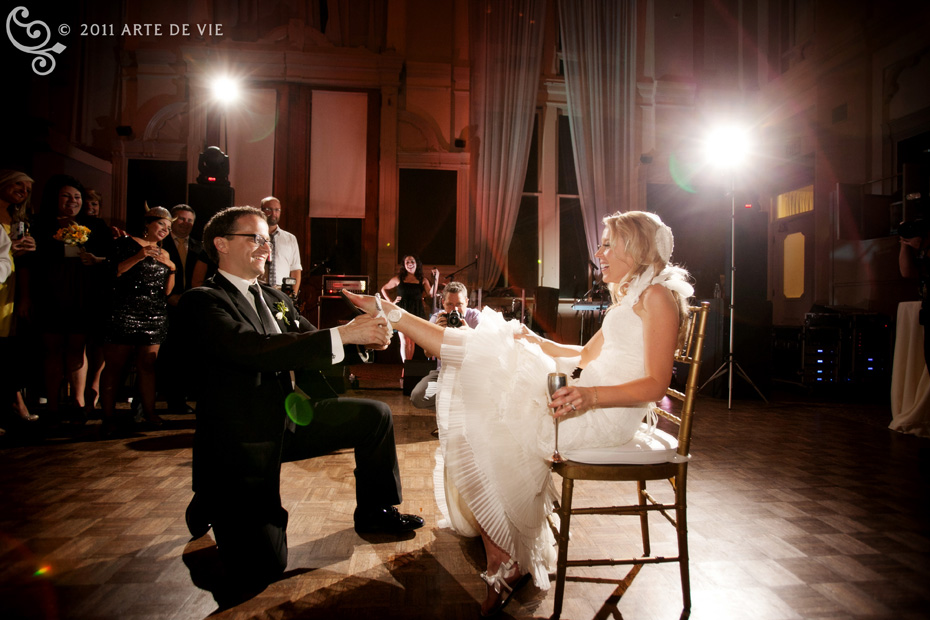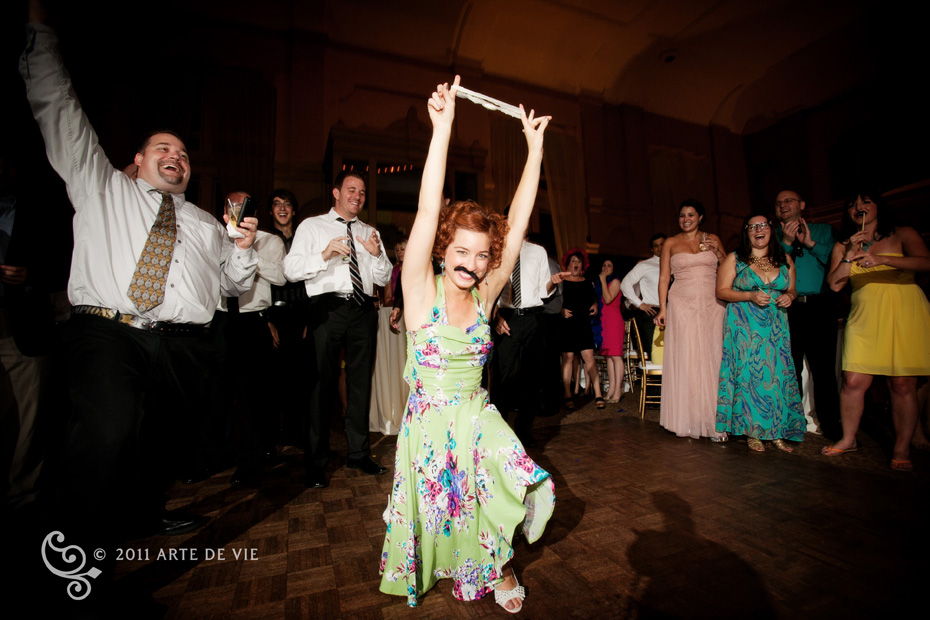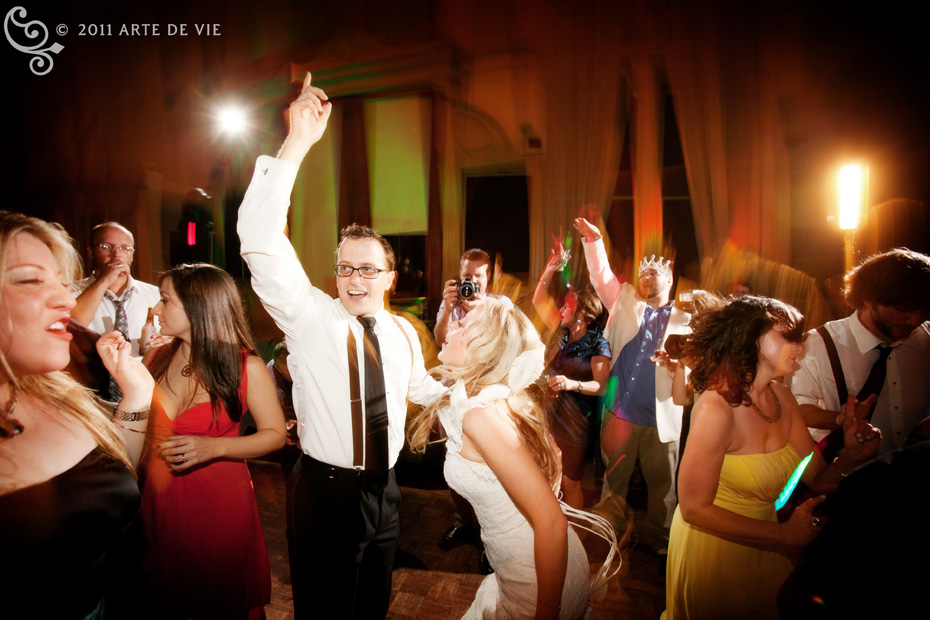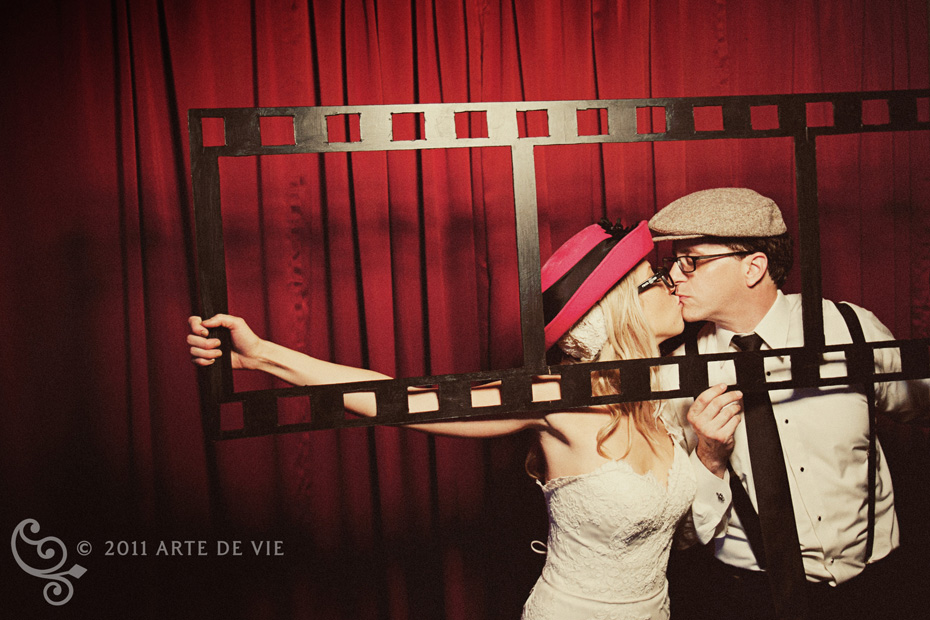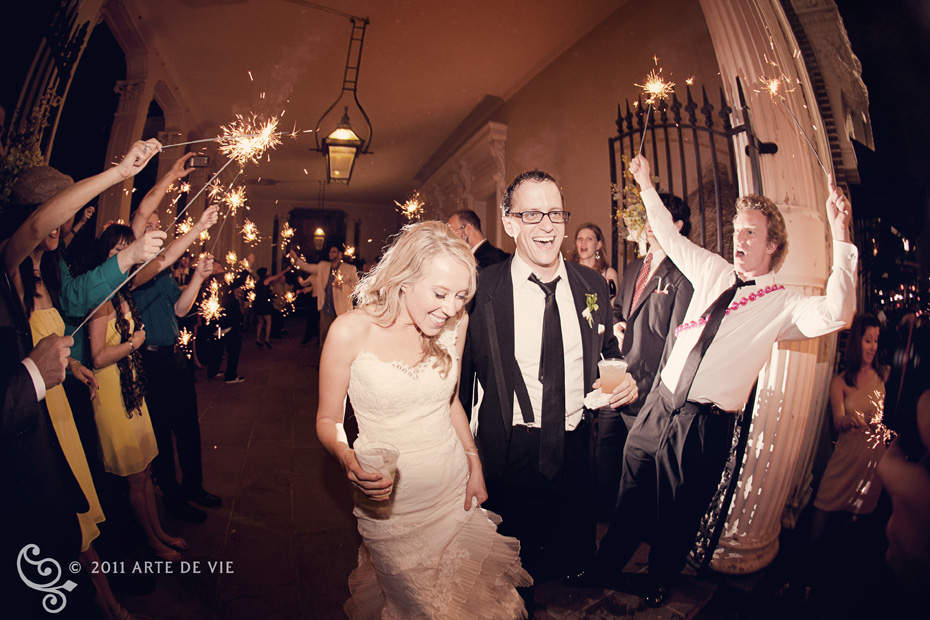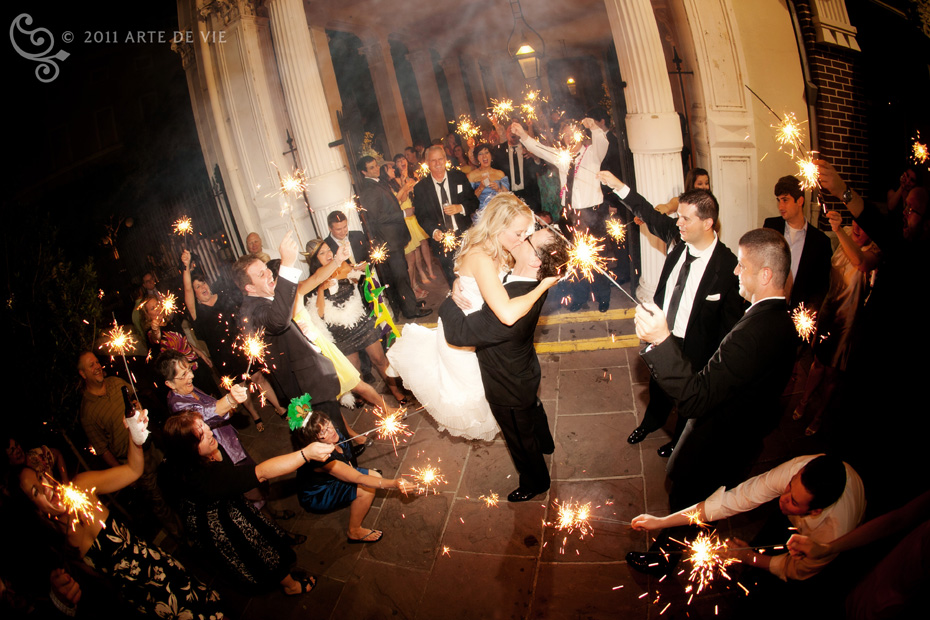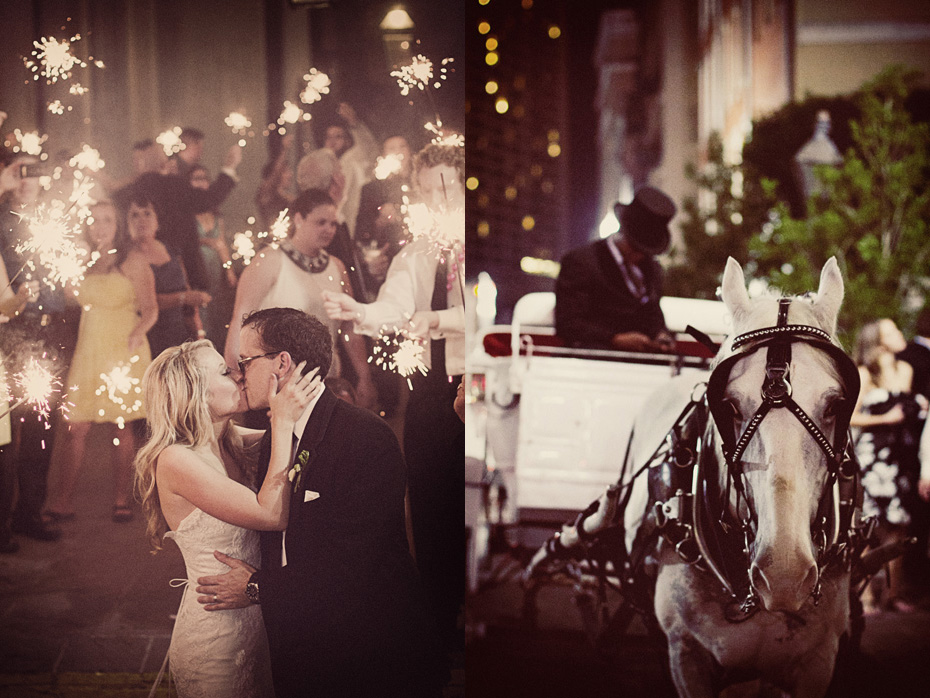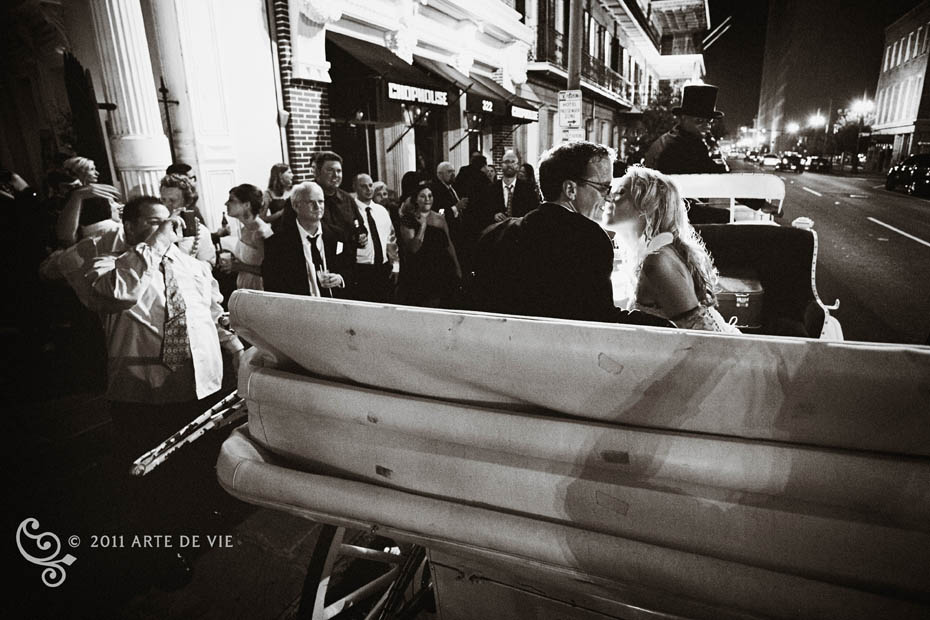 ?>