posted by studiovc on July 29, 2014
After meeting Leslie and her mother at our studio in downtown New Orleans we were excited to be able to capture Leslie + Chris' wedding day. The prep was at the Royal Sonesta Hotel on Bourbon St. Then we went to St Charles Presbyterian church for the ceremony.
At the New Orleans Museum of Art the decor was spectacular as it was obvious that this couple spent a lot of time perfecting every detail of their wedding day.
The result gave us a wonderful opportunity to create this trailer for them.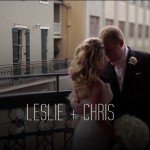 Leslie + Chris :: Wedding Trailer from Studio Vieux Carre on Vimeo.
?>