posted by studiovc on December 24, 2014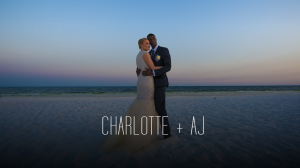 Hope deferred makes the heart sick, but a desire fulfilled is the tree of life. – Proverbs 13:12
Charlotte & AJ were married on the white sands of Destin, Florida. We have known Charlotte for a number of years and have always been amazed by her unwavering positive outlook. In AJ she has found someone who is just as positive and hopeful in life. Wedding Photography by Kaylynn Marie.
Dress designed by Pedram Pasha Taheri.
Makeup by Cat Vo.
Officiant: Joby Luca.
Charlotte & AJ :: Wedding Highlight from Studio Vieux Carre on Vimeo.
?>